After starting his career in a number of real estate ventures, Josh Silber founded SiteLine in 2005 and at that time was focused on acquiring and managing commercial properties on behalf of investors.  SiteLine was founded on the guiding principles of trust, transparency and accountability to investors – putting its capital at risk alongside its partners to ensure alignment of interest in every deal.
Over time, SiteLine's activities broadened to include different transaction types across the real estate spectrum including land development and construction. More recently, SiteLine has begun to focus on the ownership and management of multi-family residential and commercial properties.
In addition to its business activities, SiteLine also consistently invests its time and money in charitable giving in the Greater Toronto Area and across Canada.
Our Milestones
2005
SiteLine founded and began accumulating its first retail commercial portfolio
2009
SiteLine along with its partners purchased its first Multi-Family portfolio consisting of over 500 units throughout Ontario
2011
Purchase and development of a number of properties including two acres in the downtown core of Toronto which was re-zoned and sold in 2017
2012
SiteLine's founder establishes fundraising partnership with SickKids Hospital in Toronto in support of world class pediatric brain research
2015
Purchase of SiteLine's largest single Multi-Family portfolio to date consisting of over 1,250 units at 14 properties which was sold in 2019
2018
SiteLine begins to accumulate its existing Multi-Family portfolio consisting of over 1,200 units at 26 properties
2020
SiteLine continues to accumulate Multi-Family assets by acquiring 7 properties in the GTA and Ottawa valued at $134M
Accounting Advisors
SiteLine is proud to partner with: Crowe Soberman LLP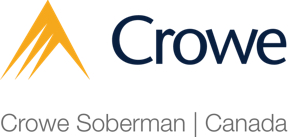 Legal Advisors
SiteLine is proud to partner with: Cassels Brock & Blackwell LLP
In late 2015, I was one of the General Partners of OnRock Residential Properties that had more than 1,250 multi-residence units among 14 different apartment buildings that engaged Josh Silber and the Siteline team, as our Asset Manager. His team immediately made positive changes to simplify and improve the property management process and at the same time initiated value creation initiatives such as: building brand awareness and affinity with existing and new tenants by demonstrating that the landlord was a caring, transparent organization, responsive and invested in the tenants needs; completing water, hydro and gas savings initiatives; enhancing the security at our properties (making sure that the tenants felt safe and secure); and finding the most economical ways to improve apartment suites (while enhancing their beauty). In conclusion, our property values increased significantly, while providing a wonderful lifestyle improvement for our tenants, creating a win-win.
– Aubrey Dan, President, DANCAP Family Investment Office